Posted by Admin Account
Are You Installing Composites and PVC decking?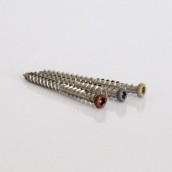 When using synthetic decking such as Composites or PVC, install the stainless steel screws straight down through the center of the DeckWise® fastener and into the joist at a 90 degree angle. This will allow the material to expand and contract naturally.